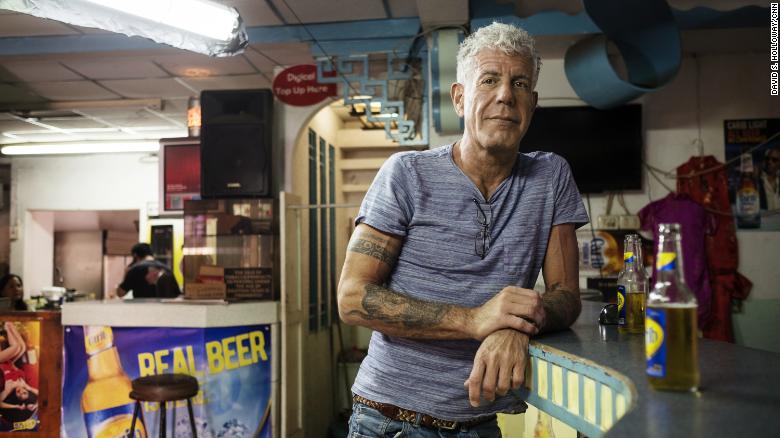 He was a man of great talent whose passion for cuisine,good food and culture were fulfilled through his media profession on the world CNN.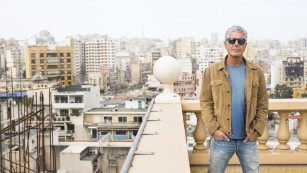 Anthony Bourdain was so loved in person,in great voice and in his giant talent through his unique TV presentation. His style of presentation on cuisine and culture which had made him travel around the would meeting both rich and poor enjoying and experiencing the same food and culture with all and sundry has made Anthony dearly loved.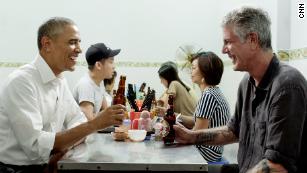 His career as a television presenter could be described as a fulfilled one.
Anthony had a lovely wife and a daughter,he also had lovely friends and fans all around the world. He never looked he was frustrated in life and at 61,Anthony still looked very fresh and young forever! So,why did world CNN's Anthony commit suicide?
Frustration! That is the only thing that could make anyone think of ending his bitter life stupidly.
In what way was Anthony frustrated in life? He achieved his greatest dreams of being on air personality,touching the world and various lives of peoples through the act of writing and presentation and he got it all!
"'Low plastic stool, cheap but delicious noodles, cold Hanoi beer.' This is how I'll remember Tony.'' "He taught us about food -- but more importantly, about its ability to bring us together. To make us a little less afraid of the unknown. We'll miss him''
says the former US President Barack Obama on his Twitter page.
From the government finding,suicide has become one of the greatest problems in US. According to US Centers for Disease Control and Prevention,suicide rates has increased by 25% across the country over nearly two decades ending in 2016.
It was also stated that twenty five states experienced a rise in suicide by more than 30%.
From inside news,Anthony's death came few days after fashioner designer Kate Spade died in suicide at her Manhattan apartment.
We then ask: 'Citizens of United States,why do you choose to end your life in suicide without any evidence of hardship or frustration?'
Below are few things you need to know about Anthony early life till his death:
Bourdain grew up in Leonia, New Jersey, and started working in kitchens in his teens -- including on Massachusetts' Cape Cod during the summer.
"I was a happy dishwasher," he said in a 2016 interview on NPR's "Fresh Air." "I jokingly say that I learned every important lesson, all the most important lessons of my life, as a dishwasher."
It was during those early jobs, he said, that he began using drugs, eventually developing a heroin addiction and other problems that he later said should have killed him in his 20s. He often talked of his addiction later in life.
"Somebody who wakes up in the morning and their first order of business is (to) get heroin -- I know what that's like," Bourdain said in a 2014 "Parts Unknown" episode highlighting an opioid crisis in Massachusetts.
After spending two years at New York's Vassar College, he dropped out and enrolled in culinary school. He spent years as a line cook and sous chef at restaurants in the Northeast before becoming executive chef at Manhattan's Brasserie Les Halles.
A different passion -- his writing -- helped put him on the map by his early 40s.
In 2013, both Bourdain and CNN took a risk by bringing him to a network still best known for breaking news and headlines. Bourdain quickly became one of its principal faces and a linchpin of its prime-time schedule.
Season 11 of "Parts Unknown" premiered last month on CNN, with destinations including Uruguay, Armenia and West Virginia. The series has been honored with five Emmys.
In his final weeks, Bourdain said he was especially looking forward to an episode about Hong Kong, which aired Sunday.
He called it a "dream show" in which he linked up with longtime Hong Kong resident and cinematographer Christopher Doyle.
"If I'm an advocate for anything, it's to move. As far as you can, as much as you can. Across the ocean, or simply across the river. Walk in someone else's shoes or at least eat their food.'' That was one of the biggest quotes of Anthony Bourdain!!!